Visiting Rockport, Texas? We are here to help you build your daily itinerary—and make this the best vacation yet!
If you're someone who enjoys spending time outdoors or is passionate about American history, Rockport, Texas will certainly check all your vacation destination must-haves.
From beaches to wildlife sanctuaries to museums, there are numerous recreational activities for you and your loved ones to enjoy while visiting Rockport. And let's not forget about the mild weather Rockport is known for having that makes those outside activities even more pleasurable. 
Whether you're visiting Rockport for the weekend or will be spending the week in what is considered one of The 100 Best Small Art Towns of America, there are plenty of outdoor and indoor activities for you to enjoy. Here's a look at some of the things you can do in Rockport during your stay at the Majestic Oaks Resort.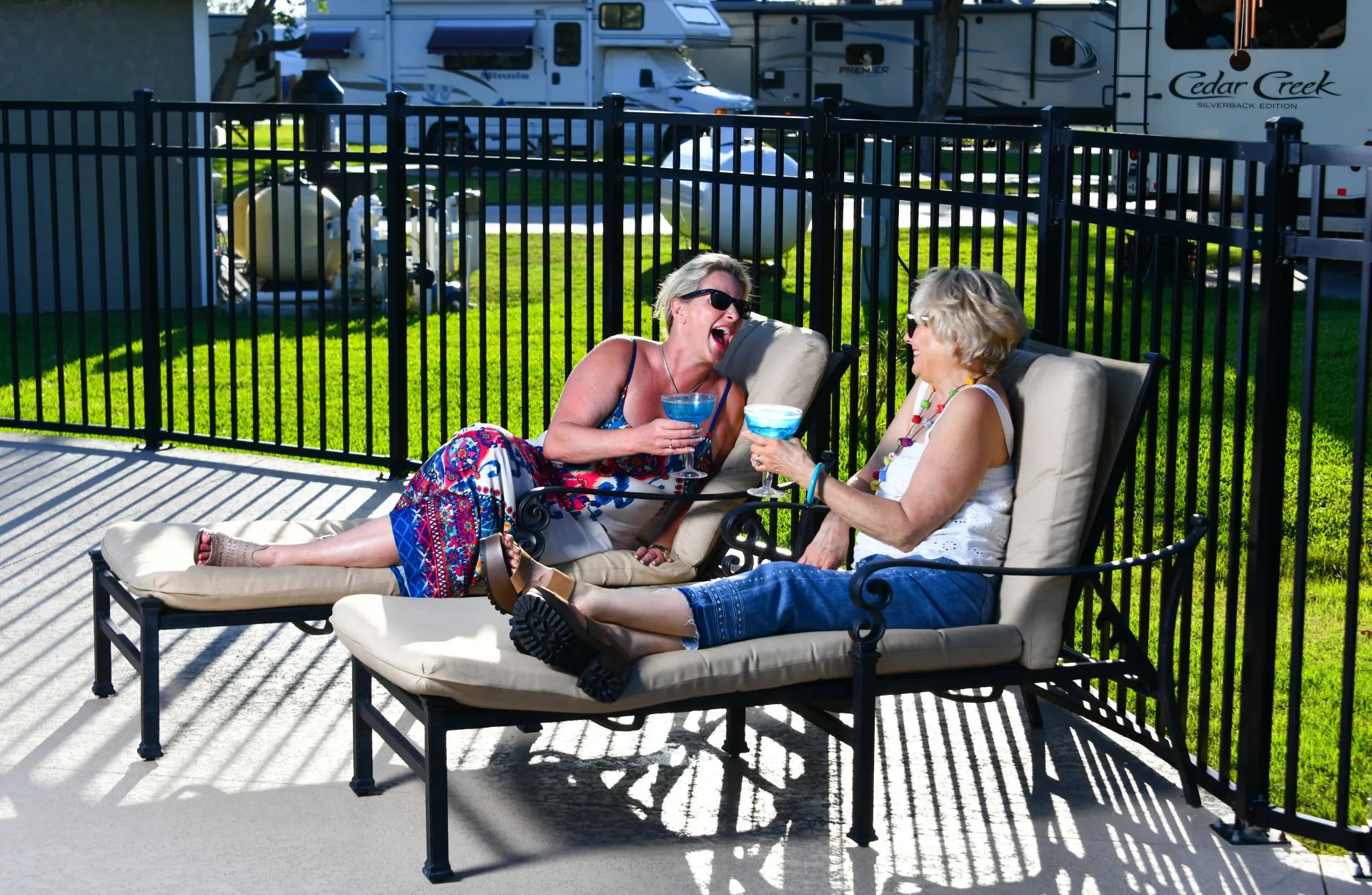 Discover Majestic RV Park: Your Oasis Near Rockport, TX
Are you in need of a tranquil escape from the daily grind? Look no further than Majestic RV Park, a hidden gem nestled among the serene, ancient oak trees of Rockport, Texas. Whether you're seeking a quiet retreat or an action-packed adventure, our resort is the ideal destination for travelers from the bustling cities of
Corpus Christi, Texas
Victoria, Texas
Kingsville, Texas
Portland, Texas
Alice, Texas
Beeville, Texas
Refugio, Texas
Sinton, Texas
Aransas Pass, Texas
Ingleside, Texas
Here's why you should consider Majestic RV Park for your next getaway:
A Natural Haven: Ancient Oak Trees
At Majestic RV Park, we pride ourselves on our natural surroundings. Our resort is graced by the presence of ancient oak trees that provide ample shade, creating a serene and peaceful atmosphere. Imagine waking up to the gentle rustling of leaves and birdsong – a perfect start to your day in the great outdoors. If you're a nature enthusiast, you'll be delighted to know that bird-watching opportunities abound right within our park. For those craving more adventure, consider embarking on a local whooping crane tour for a truly unique outdoor experience.
Paved Perfection: Concrete Roads and Pads
When you're traveling in your RV, the quality of the roads and pads can make a world of difference in your overall comfort and convenience. At Majestic RV Park, we've got you covered. Our resort boasts fully paved roads and concrete pads, ensuring a smooth and hassle-free experience for RVs of all sizes. Say goodbye to uneven terrain and hello to the comforts of a well-maintained and level surface.
Endless Outdoor Fun: Proximity to Redfish Bay and More
One of the highlights of staying at Majestic RV Park is our proximity to a plethora of outdoor activities. Just a few miles away lies the picturesque Redfish Bay, where you can indulge in fishing, boating, and bird-watching to your heart's content. Catch a ferry to Port Aransas, and you'll find yourself basking in the sun, perfecting your sandcastle-building skills, and relishing the beauty of Gulf Coast beaches. Plus, for those looking to stay active, our resort features a brand new pickleball court – perfect for friendly competitions and staying fit.
Room to Roam: Spacious RV Sites and Cabins
Unlike some RV parks that resemble crowded parking lots, Majestic RV Park offers something special. Our 30-amp and 50-amp RV sites are generously spaced and surrounded by lush green grass, providing you with ample room to spread out and immerse yourself in nature. For those traveling with larger groups or simply seeking a bit more comfort, we offer family-friendly cabins equipped with all the essentials. And don't worry about being disconnected from the world – both our RV sites and cabins include Wi-Fi access to keep you connected while you unwind.
Book Your Majestic Stay Today!
Whether you're coming from Corpus Christi, Victoria, Kingsville, Portland, Alice, Beeville, Refugio, Sinton, Aransas Pass, or Ingleside, we invite you to experience the majesty of Majestic RV Park. Contact us today to reserve your spot in this peaceful oasis near Rockport, TX. Majestic RV Park is more than just a place to park your RV; it's a gateway to relaxation, adventure, and the beauty of the Texas coast. We can't wait to welcome you!
What our visitors are saying!
We liked everything about this park. Spacious sites, friendly people, reasonable rates, and well maintained. We will be back

Beautiful park! All spots are very spacious. Lots of trees. Management and staff is super friendly. Lots of room to back up and set the trailer.

We have made frequent trips to Majestic Oak Resort since 2017. The experience is consistently excellent. The entire staff is friendly and attentive to reasonable request. The park is always clean. We can see why the park is in high demand.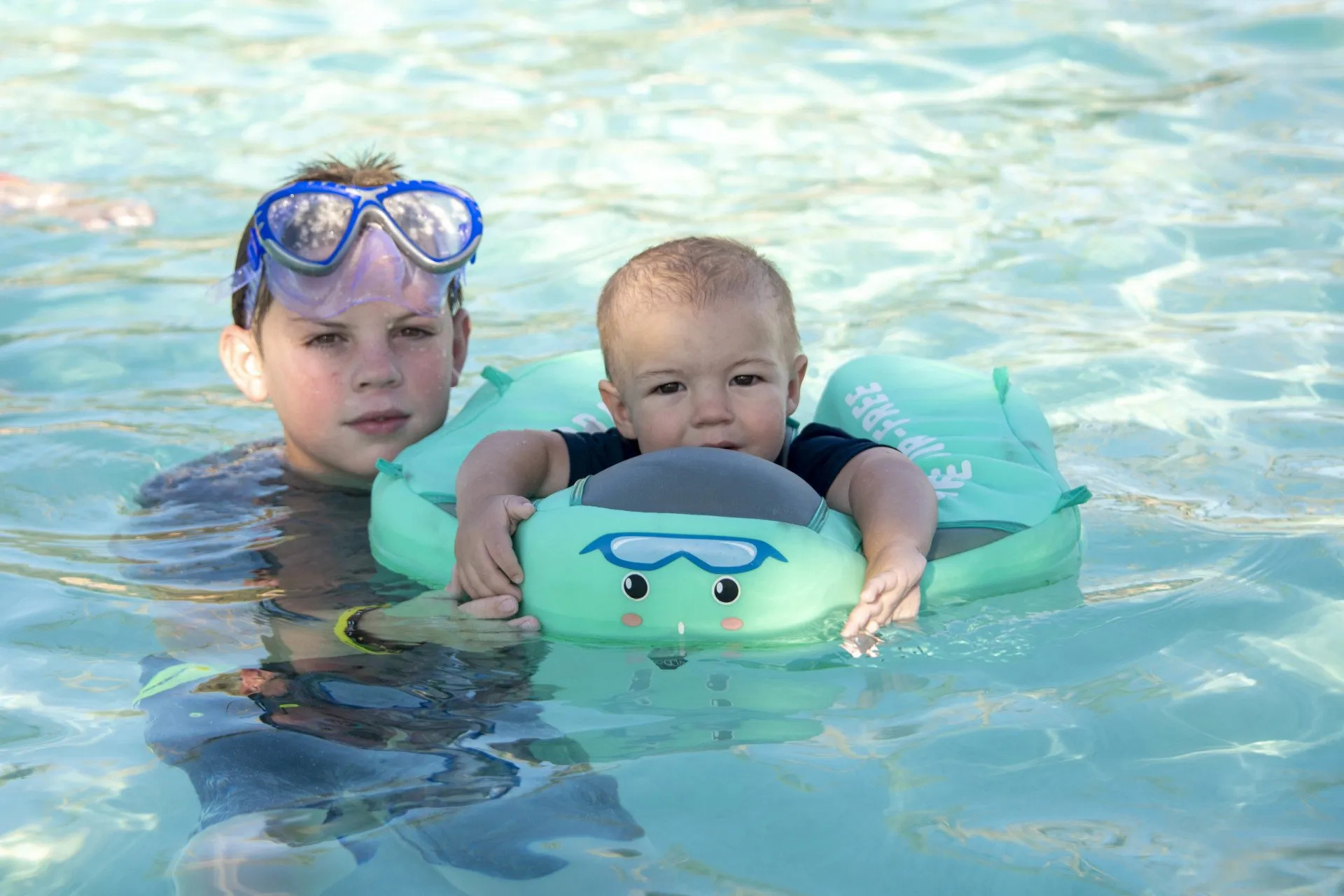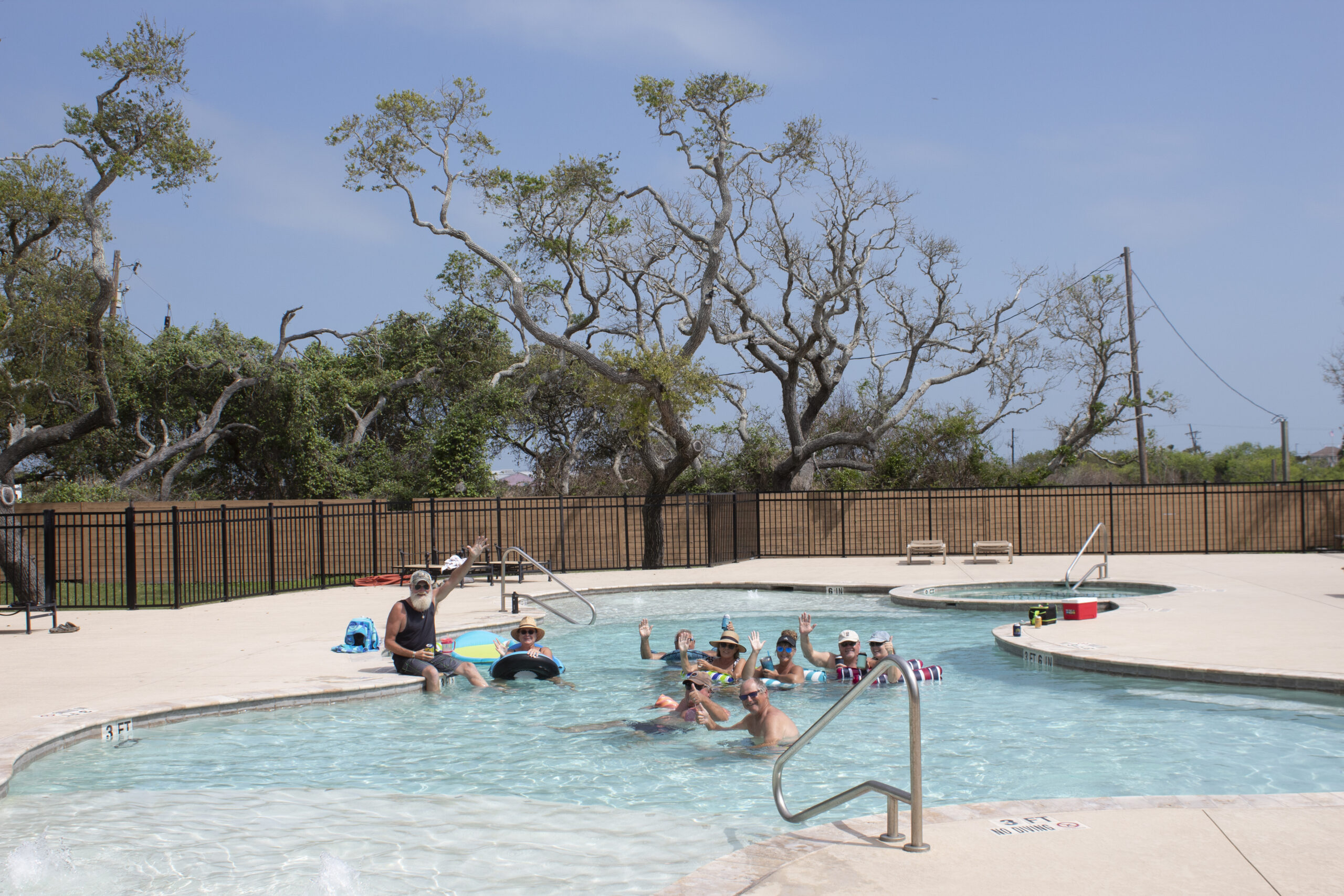 Some outdoor activities you and the family can enjoy during your visit to Rockport, Texas.
They say spending time outdoors can lower stress levels and improve your overall health and well-being. And we must agree! If you're looking to engage in some fun outdoor activities in Rockport that let you bask in some sun and breathe in some fresh air, here are a few recommended places to visit.
At Rockport Beach, you'll find yourself captivated by the beautiful waters of the Gulf of Mexico. The pillow-soft sand is lined with tiki shade huts and the beach features pavilions equipped with picnic tables if you want to plan a casual lunch by the water. The beach is among one of the cleanest you'll ever visit and is described by visitors as quiet, family-friendly, and relaxing.
Rockport Beach is one of Rockport's hidden gems and is certainly a stop you'll want to include on your vacation itinerary.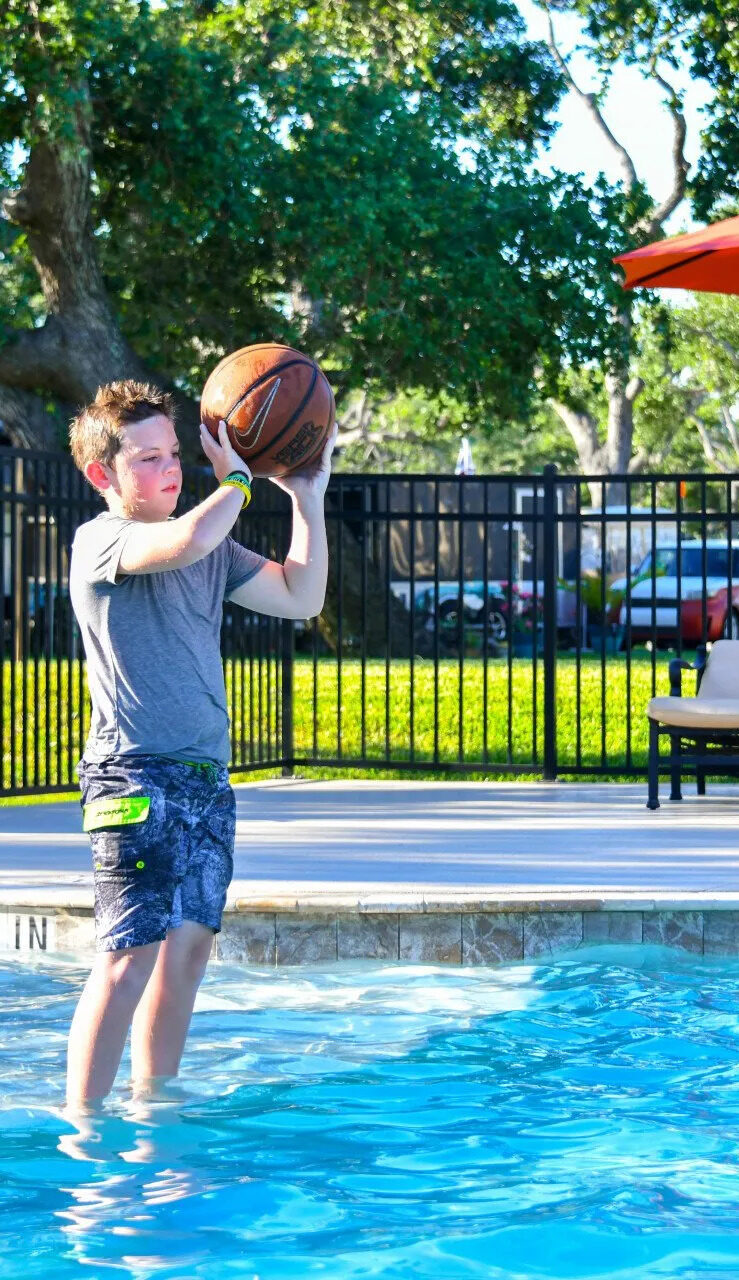 Rockport Demo Bird Gardens & Wetlands Pond
Take a walk through a wildlife sanctuary when you visit Rockport Demo Bird Gardens & Wetlands Pond. Located in the heart of Rockport and across the street from Walmart, the park features a boardwalk that takes you on a peaceful stroll through a small nature area. The boardwalk overlooks a wetland, giving you ample opportunities to spot wildlife and enjoy the beautiful scenery.
The best part about Rockport Demo Bird Gardens & Wetlands Pond is that it's free to enter and even has a designated area for you to host a small lunch with friends or family.
Goose Island State Park is a beautiful landmark in Rockport that brings together two animal habitats you generally don't find together—the ocean and the forest. The park features a wooded area and beach, making spotting wildlife even more possible.
While visiting Goose Island State Park, you'll want to head over to the Big Tree—one of the world's most famous live oaks. And don't forget to have your camera handy as you won't want to miss a picture with this 1,000-year-old-tree!
You can then make your way down to the fishing pier and experience the thrill of the sport. Not big on fishing? The pier is certainly something you won't want to overlook as the views are nothing short of breath-taking.
Connie Hagar Wildlife Sanctuary
The Connie Hagar Wildlife Sanctuary was designated as a safe place for animals in 1943. The sanctuary is locally known as Little Bay, as is home to various birds including Pelicans, Snowy Egrets, Great Blue Herons, and others. If you're lucky enough, you may even spot one of these species during your visit as it enjoys the freedom and safety the sanctuary provides.
The Connie Hagar Wildlife Sanctuary also sits on beautiful blue water, giving you access to a slice of serenity.
Do you enjoy learning about history or past cultures? Here are a few historical/art sites in Rockport, Texas that are worth checking out.
While building memories with friends and/or loved ones, soak in some Rockport culture and learn about its history here:
Fulton Mansion State Historic Site
Have an hour to spare? Then you'll want to visit the Fulton Mansion in Rockport. This timeless piece of history has been standing since the late 1800s and features a mansard roof, gas lighting, and flush toilets, to name a few. The house has been preserved through restoration and sits overlooking the Aransas Bay. Learn about what life was like for an affluent family in the late 1800s/early 1900s during your tour through Fulton Mansion.
Admission fees are fairly low, with rates starting at $7 for adults aged 18 and over. If you're a senior citizen (65 and up), you'll only have to pay $6, and children between 6-17 only cost $4 to enter. If you're traveling as a family, rates are even lower.
The Texas Maritime Museum was recognized as a Rockport landmark in 1987 after the Texas Legislature named it the official Maritime Museum of the State of Texas, according to its website. The museum serves as a "collecting institution preserving artifacts, documents, photographs, and books which further illuminate Texas' maritime history."
Tickets to enter the Texas Maritime Museum start at $3 for children between the ages of 3-12 and increase to $6 for military affiliates and senior citizens (60 and over). The price increases to $8 for anyone between the ages of 13-59.
Although the historical building was destroyed by Hurricane Harvey, there are still some amazing sculptures standing at the Rockport Art Center in addition to a new facility. The Rockport Art Center hosts various exhibitions, events, educational workshops, and more, and offers free admission.
Visit the organization's website to learn about upcoming events and hours of operation.
Best places to eat in Rockport, Texas
After lounging on the beach or exploring the various landmarks Rockport has to offer, grab a bite to eat at any one of these highly-rated establishments.
Breakfast
JJ's Café
1820 Colorado Street
*Rated 4.5 out of 5 stars on Google
Rockport Daily Grind
302 S Austin Street
*Rated 4.5 out of 5 stars on Google
Rosita's Taco Shop
402 E Market Street
*Rated 4.5 out of 5 stars on Google
Arandas Mexican Grille
609 Hwy 35 N
*Rated 4 out of 5 stars on Google
Original Vallarta
1920 TX-35 BUS
*Rated 4 out of 5 stars on Google
Main Street Coffee House
802 E Main Street
*Rated 5 out of 5 stars on Google
Rockport Coffee Company
7759, 5340 TX-35
*Rated 5 out of 5 stars on Google
Donut Palace
301 E Liberty Street
*Rated 4.5 out of 5 stars on Google
Lunch/Dinner
Pops Tavern & Cafe
202 Park Road 13
495 Chesapeake Eats
The Boiling Pot
201 Fulton Beach Road
*Rated 4.5 out of 5 stars on Google
Bellino's Italian Restaurant Rockport
523 Fulton Beach Road
*Rated 4.5 out of 5 stars on Google
495 Chesapeake Eats
1008 E North Street
*Rated 4.5 out of 5 stars on Google
Old Fulton Seafood Café & Deli
2828 Hwy 35 N
*Rated 4.5 out of 5 stars on Google
Paradise Key Dockside Bar & Grill
165 Cove Harbor N
*This scenic bar and grill is rated 4.5 out of 5 stars on Google and has received over 2.8K reviews.
The Groove Steak & Lobster House
2001 Business, Hwy 35 N
*Rated 4 out of 5 stars on Google
Latitude 28 02
105 N Austin Street
*Rated 4.5 out of 5 stars on Google
Places to shop in Rockport, Texas
If you want a break from your typical retailers, come visit some of Rockport's local shops where you can buy gifts and souvenirs, or simply indulge in some much-needed retail therapy.
Shop Sassy Boutique
302 S Austin Street, Suite 4
Treasure Islander
301 S Austin Street
New Beginnings "Your Favorite Store"
410 S Austin Street
Rockport Fulton Market Days
100 Seabreeze Drive
*There are plenty of booths to satisfy your shopping needs and even some food vendors to keep you full while you shop.
Magnolia New & Used Trades
1015 E Concho Street
The Gallery of Rockport
415 S Austin Street
The Coastal Mercantile
501 S Austin Street
Harbor Oaks Shopping Center
2840 TX-35 BUS