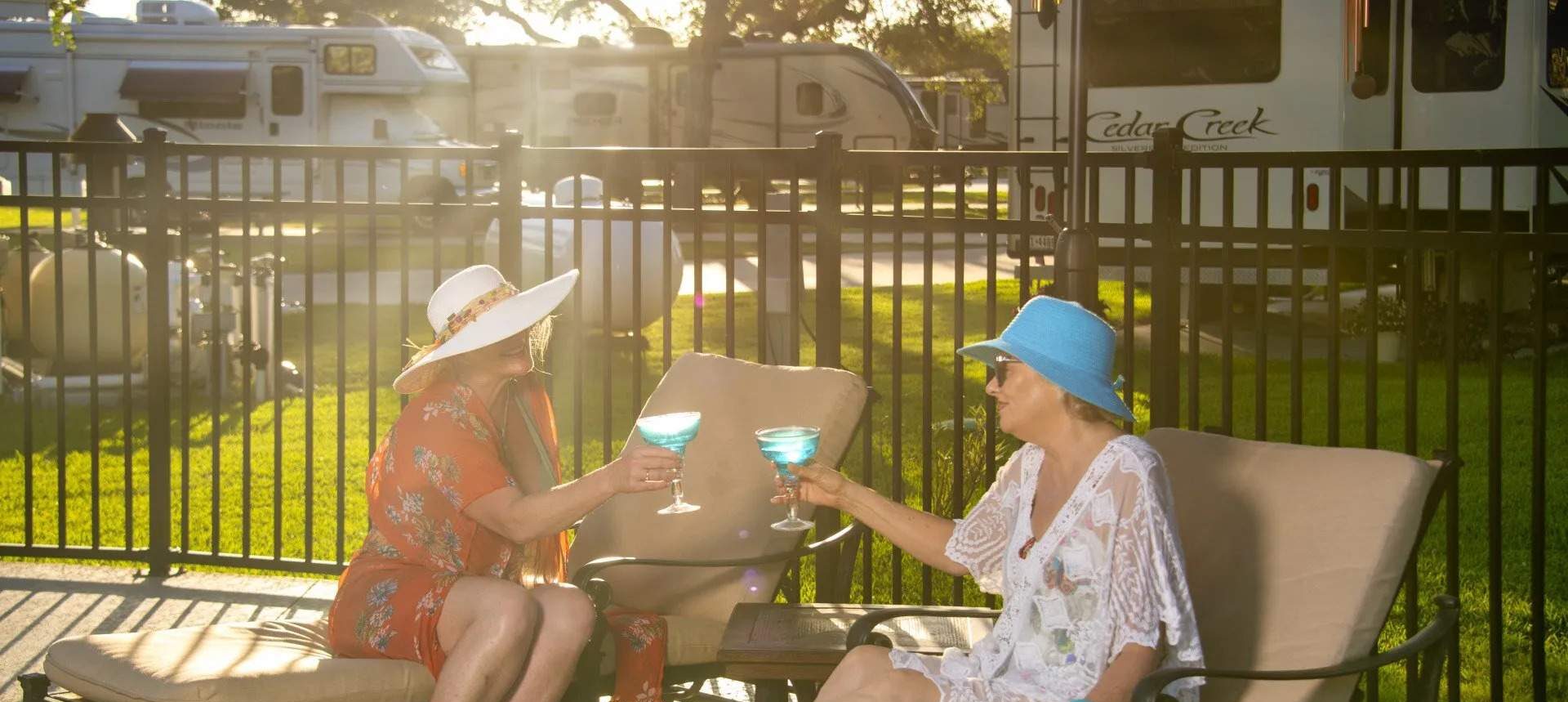 Welcome to Majestic Oak Resort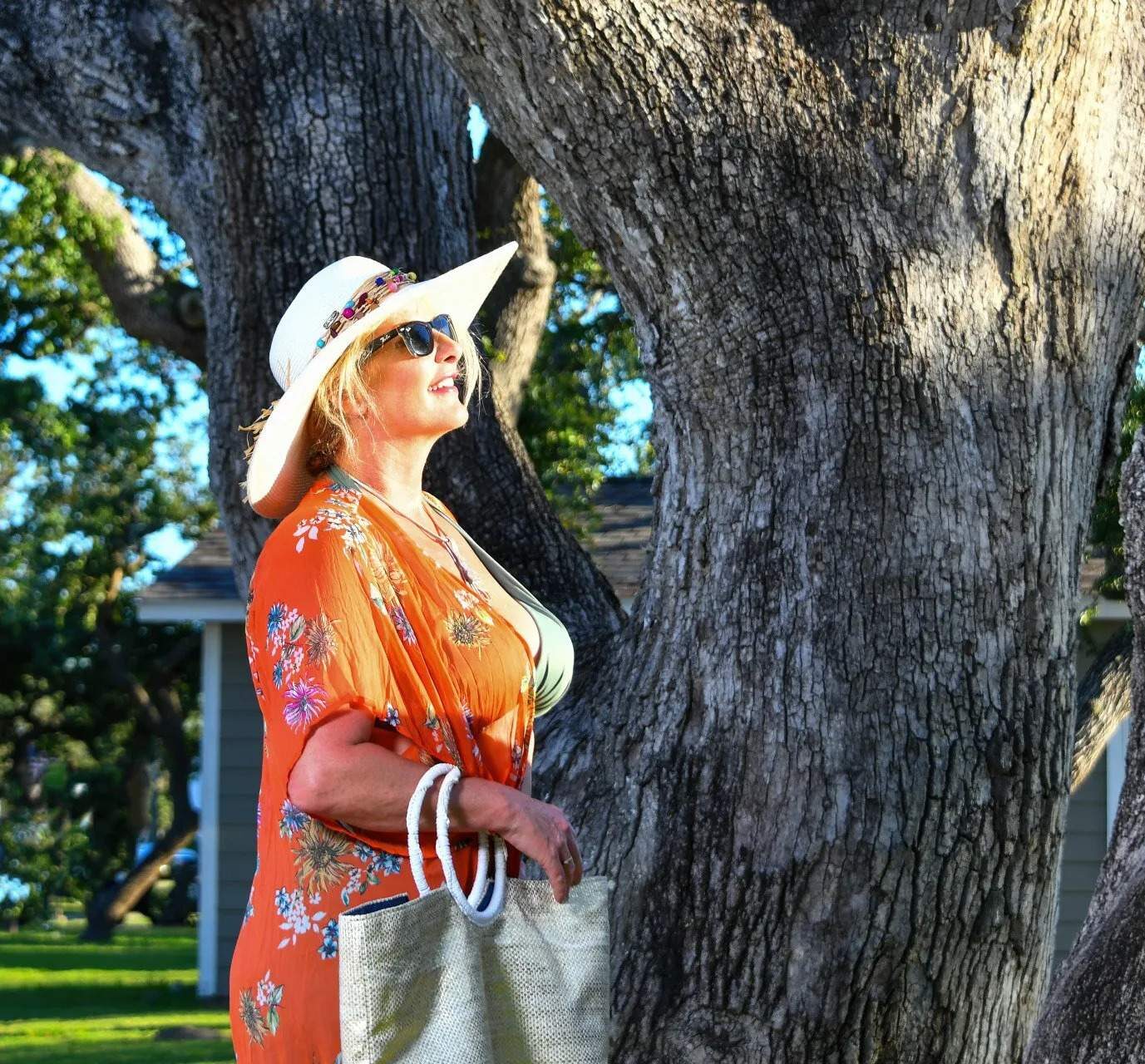 Our resort is shaded with ancient oak trees, which creates the perfect escape from the hustle-and-bustle of a busy life. Take a break and kick back, surrounded by calming scenery. We're located within miles of Redfish Bay, a ferry to the Gulf Coast beaches, Whooping Crane tours, a state park and the National Wildlife Refuge. You'll want to stay longer just to do and see it all! Our spacious RV sites offer full hook up electric and water. Our RV & cabins include Wi-Fi. Contact us today to book your stay!
Summer Rates 4/1/2023 – 9/30/2023
Monthly Rate
$625.00 + Electric
Monthly Rate
$675.00 + Electric
Nightly Rate
$129.00
($149.00 – Fri – Sun)
Monthly reservation requires a NON REFUNDABLE DEPOSIT of $250.00 at time of reservation which will be  credited to your last month stay.
Weekly reservation requires a NON REFUNDABLE DEPOSIT of $100.00 at time of reservation which will be credited towards your weekly stay.
Daily reservations require a NON REFUNDABLE DEPOSIT of $68.00 at time of reservation which will be credited towards your stay.
Winter Rates 10/1/2023 – 3/31/2024
Nightly Rate
$129.00
($149.00 – Fri – Sun)

Our beautiful resort is shaded by ancient oak trees. If you love nature, spend a peaceful afternoon bird-watching right in our park. Take a local whooping crane tour for even more outdoor fun.

Our RV resorts in Rockport TX offers fully paved roads and concrete pads, perfect for RVs of all sizes.

We're located a few miles from Redfish Bay, where you can fish, boat and bird-watch to your heart's content. Catch a ferry to Port Aransas and work on your tan and sand-castle skills. We also have a brand new pickle-ball court! There's plenty to do and see!

Some RV parks look like parking lots, but not ours! Our 30-amp and 50-amp RV sites are surrounded by grass, giving you more room to spread out and enjoy nature. Plus, you can book one of our family-friendly cabins to accommodate extra guests.
What Our Customers Are Saying
The best RV Park in the area, very clean, awesome new owners and manager. Well kept pool, clean cabins, clean showers and laundry, nice gym. Nice manicured lawns and large sites. Roger the manager will help make sure your stay here is an great one.

We stayed at the resort in August and had a great time. The park was extremely clean and well maintained. We were very impressed with the layout. Everyone was super nice, WiFi worked great! Pet friendly! We will be returning!

We have been here for about 4 months, but will be leaving soon. I am going to miss this place. Absolutely love this place. Resort is super clean, very well maintained. Everyone here are super helpful, very friendly. They have great shower/restrooms, laundry facilities. A beautiful clubhouse with alot of activities.

We have been at Majestic Oaks Resort for 44 days and love the park. Large, clean, concrete pads, spaced to provide privacy. Beautiful, new cement roads, fenced for privacy and helpful staff. Shopping parks in the area, this is "by far" the Best. We can see Gulf water from our back porch. Highly recommend this park.